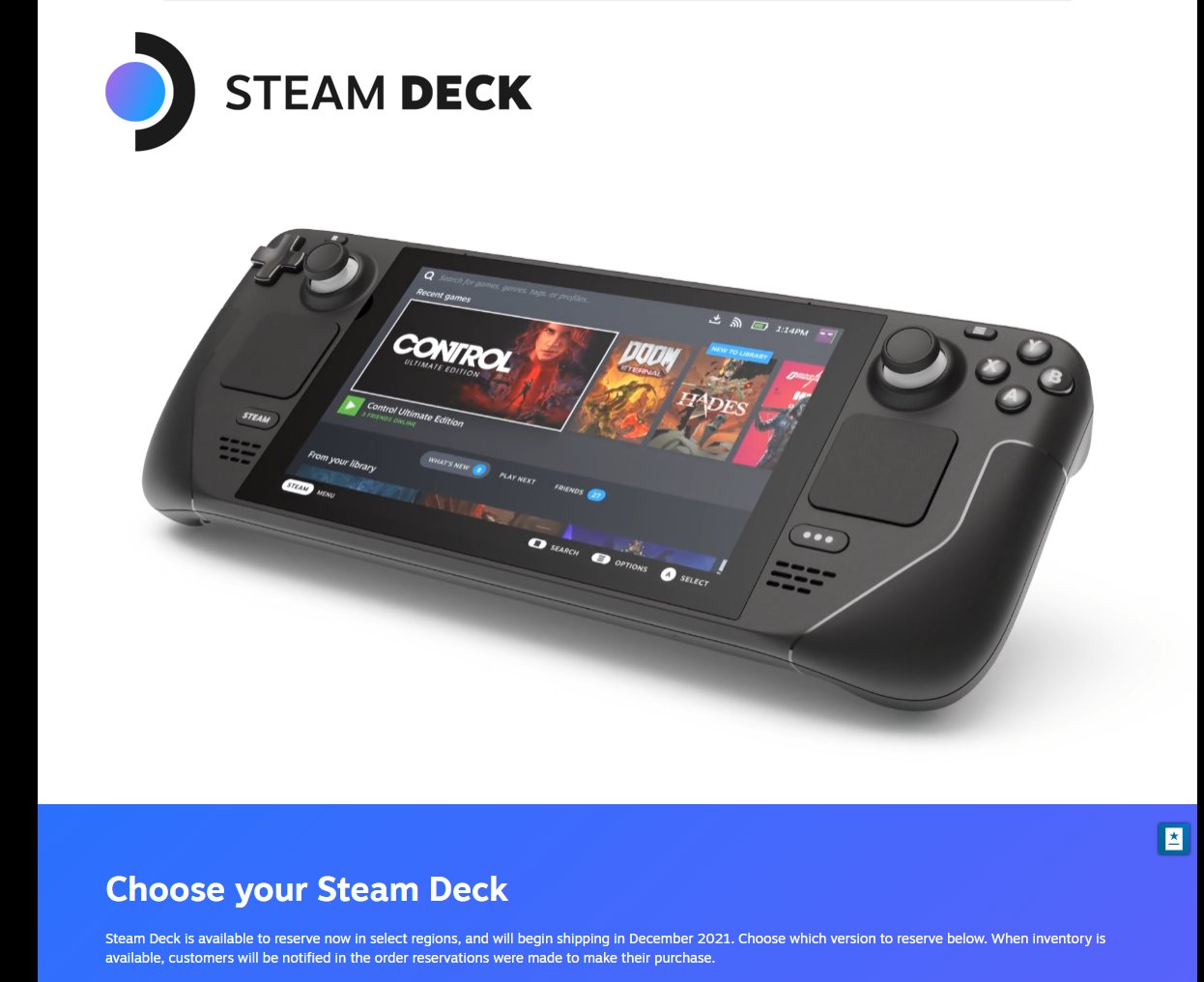 Steam Deck is shipping December 2021 and it looks amazing. This piece of hardware looks like the Nintendo Switch Pro that everyone was hoping for (but instead all we got was an OLED screen). And if you can dump a Nintendo Switch emulator on here, we have ourselves a true winner.
This unit will be "Steam on the go" which may be perfect for those missing the days of LAN parties. No longer will you have to drag a full desktop or gaming laptop to a friend's house. Now you can just use a Steam Deck.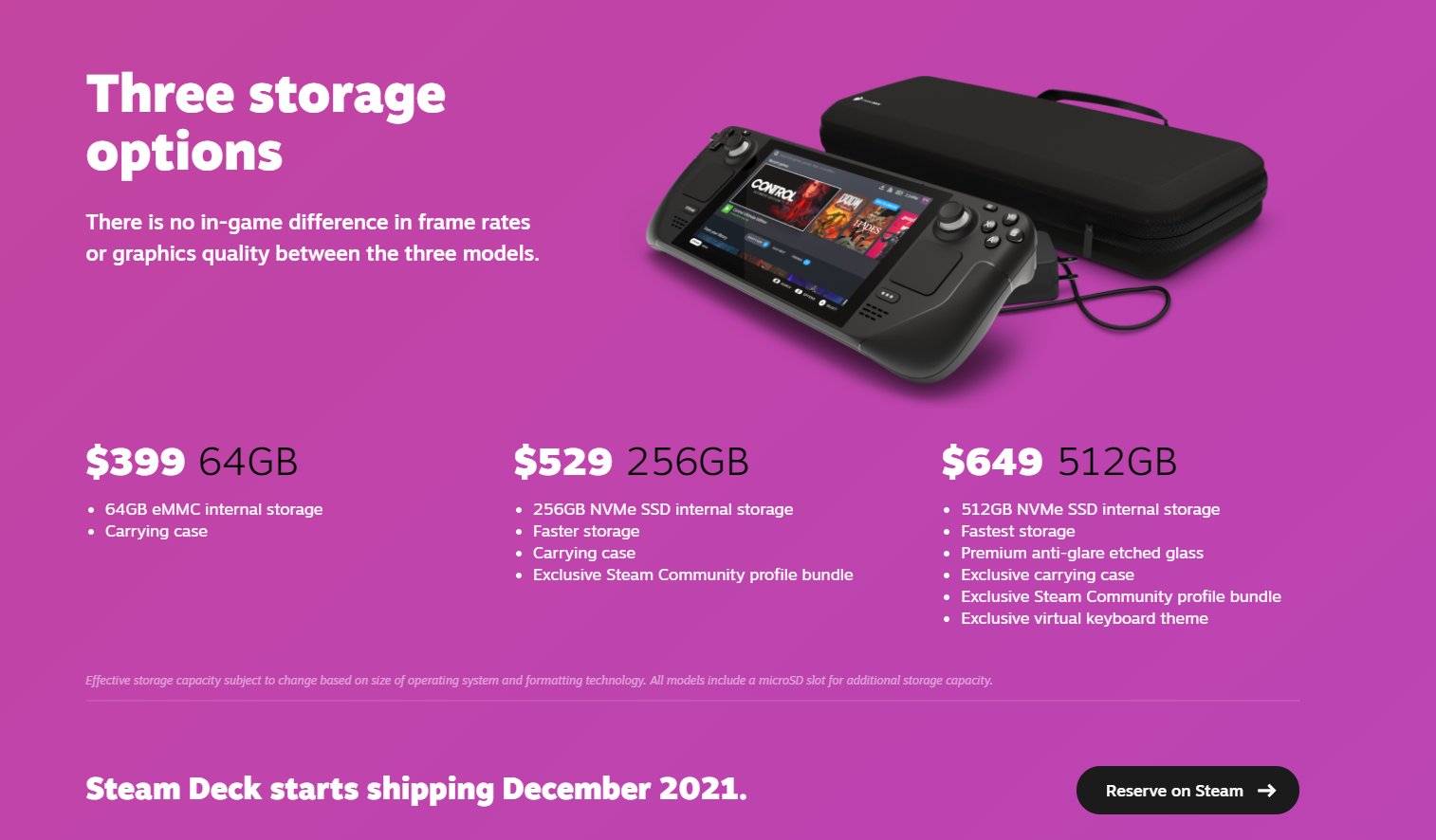 The specs are listed here but I'll break down some of the goodies from this complete list.
CPU: Zen 2 4c/8t, 2.4-3.5GHz (up to 448 GFlops FP32)
GPU: 8 RDNA 2 CUs, 1.0-1.6GHz (up to 1.6 TFlops FP32)
16 GB LPDDR5 RAM (5500 MT/s)
64 GB eMMC (PCIe Gen 2 x1)
256 GB NVMe SSD (PCIe Gen 3 x4)
512 GB high-speed NVMe SSD (PCIe Gen 3 x4)
Pre-orders hit tomorrow and will ship December 2021.